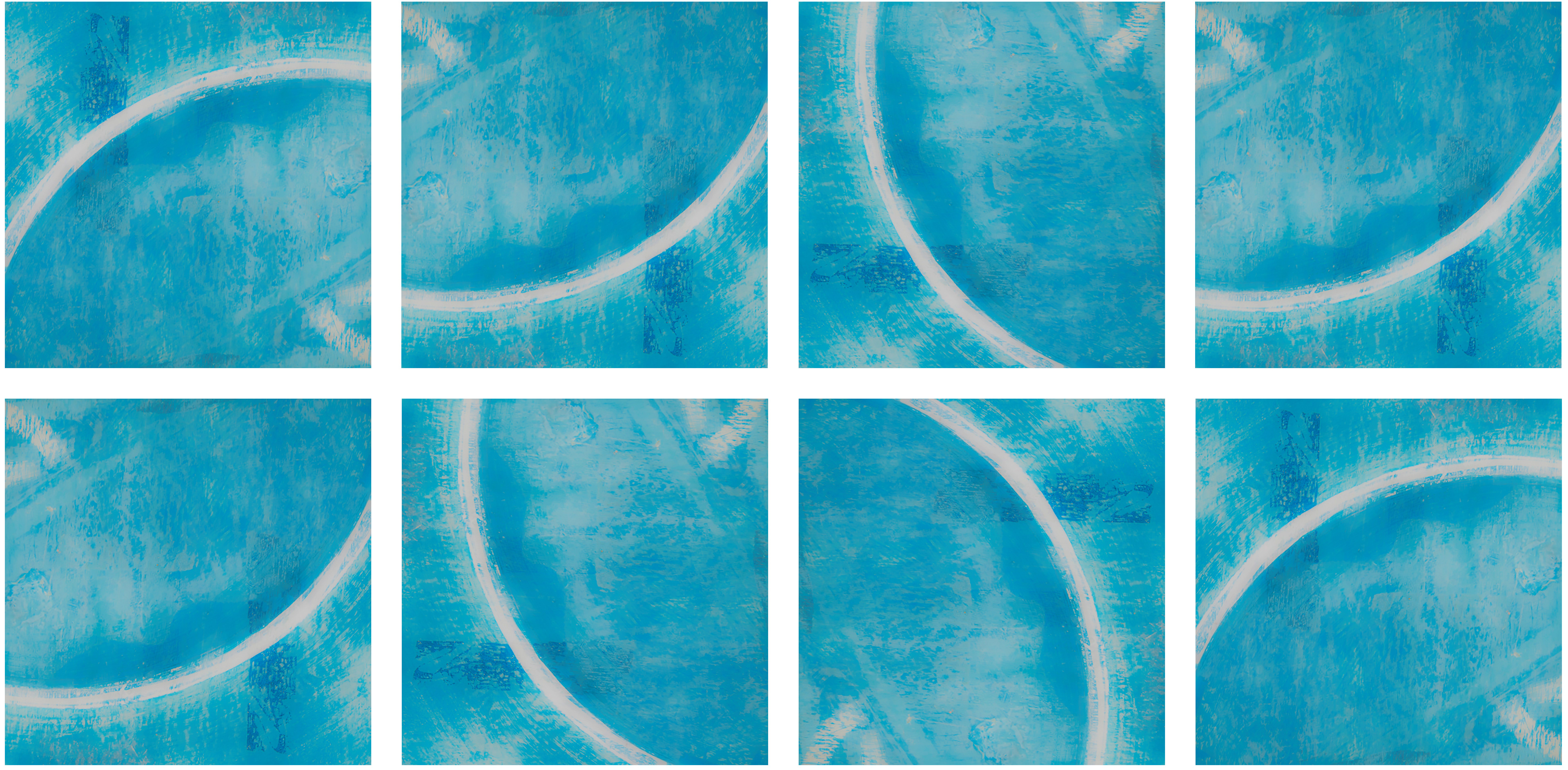 Bob Leonard is a street photographer based in New York City.
Armed with an iPhone, Leonard created a series of captivating portraits on the New York City subway then posted the images on Facebook. "I'm in a public space doing what I've been doing for years as a street photographer. Now I'm using technology that allows me to be inconspicuous and share my images with a broader audience online," said Leonard. 
"We are being photographed or videotaped constantly. The moment you step out of your home, your privacy is over. Your image is being captured by security cameras but also by tourists wandering through Times Square." This concept continued with a series of portraits taken in the elevator of a Manhattan office building.
Over many months, Leonard observed visitors at the 9/11 Memorial taking photos of each other using conventional cameras and cell phones. Portraits. Group shots. Selfies. All posted on Facebook for the gang back home. His takeaway is that the memorial is a failure as a contemplative, introspective space. Yet the larger issue here is the overarching need for individuals to document almost every moment of their lives even in what many may consider are inappropriate situations.
Urban Hieroglyphs explored the ubiquitous spray-painted markings that identify the location of an intricate network of utilities that lie just under the surface of our vast city. The resulting prints dislodge the symbols from their context, transforming these mundane elements into a series of abstractions presented as a quadriptychs, an arrangement of four images in a two-by-two format.
"While these modern hieroglyphs have their practical use, I was attracted to the striking colors and fascinating shapes," said Leonard, "I'm interested in the energetic flow among the four images; some undulating, organic and serene while others represent conflict, dynamism and energy."
The "Reinvention" series centered on observations of color and shape. "I scavenge my environment with an eye for shapes and color."
Editorial work also includes coverage of the People's Climate March in New York City, September 21, 2014 and the Women's March on NYC, January 21, 2017 and images from a visit to Havana, Cuba in March, 2017.
Leonard has been a long-term member of the Soho Photo Gallery. His work has appeared in Lenscratch and La Domenica, a publication of Repubblica Nazionale.
Riders - Soho Photo Gallery, October 2014
Urban Hieroglyphs - Soho Photo Gallery, April 2016
Urban Patterns - Soho Photo Gallery, December 2018
Reinventions - Soho Photo Gallery, April 2019
Images are available for purchase, customizable by size, medium and mounting options. Use the form below or arrange a phone call with Bob Leonard here.